MB Abi
Repair workshop of your Mercedes-Benz
We carry out the following activities
Diagnostics of all electronic systems of Mercedes-Benz and maximum data accessing from the stored events and faults in the memory.
Repair of diesel and gasoline engine, automatic transmission, suspension system, air-conditioning, and other systems, such as: Airmatic, SBC, SRS, PTS as well as salon work.
Replacing the consumables in the engine and transmission, regulated by the manufacturer, as well as checking the status of individual components and fluids.
Repair, restoration and replacement of electrical equipment and wiring of your Mercedes-Benz, according to the instructions of the manufacturer.
Ability to use parts from repair stock.
Increasing the car power output, drilling of heating plugs, reprogramming blocks and change of their settings, a variety of solutions with other car systems.
Adding necessary options to your car configuration, such as rear view camera, trailer devices, security systems and much more.
About us
Since 1999, MB Abi has been specializing in electrical and diagnostic works of Mercedes – Benz.
We carry out different diagnostic works, repair electrical equipment, cables – connectors, repair and programme electronic units for all Mercedes-Benz vehicles.
We solve unusual situations based on your preferences too.
If you have questions, contact us and we will find a solution!
Your MB Abi.
years of experience in the diagnosis and repair of Mercedes-Benz
partner we are cooperating worldwide
satisfied clients from Estonia, Finland, Sweden, Latvia, Lithuania and Russia
repairs done and this number is constantly growing
Our team
It is always interesting to know whom you trust your car.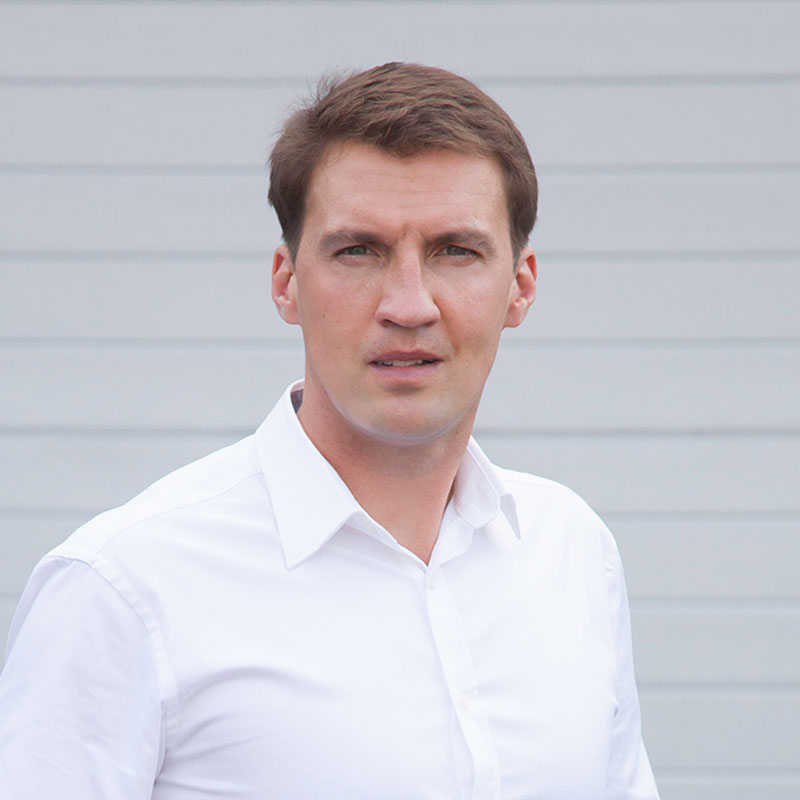 Andrei Mäting
Director and Founder
My father's first Mercedes I began to repair in far 1994th. That time I have realized that Mercedes-Benz is what makes me delighted.
In 1997, I was fortunate to represent Estonia in international competitions for repair and maintenance of vehicles, which were taking place in Germany, and took the honourable 5th place.
By the 1999 I have opened a studio and began to help the owners of MB to troubleshoot their cars.
Today we have become a famous enterprise. We can solve almost any question related to your MB.
My motto is: "Do to others as you would like them to do to you!"
Awareness

85%

85%

Communication with customers

75%

75%

Will set the correct diagnosis fastly

65%

65%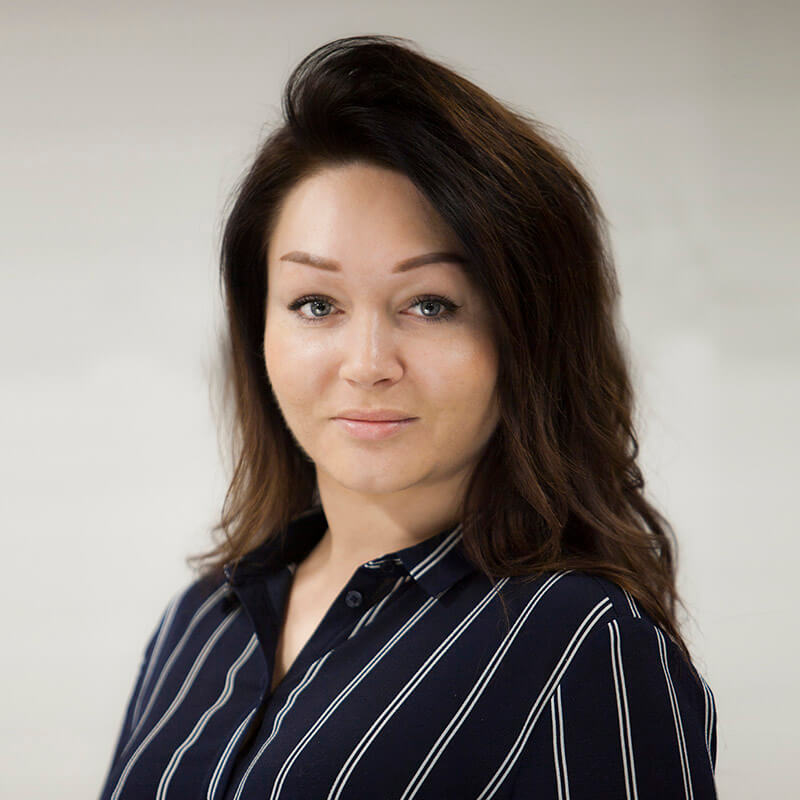 Jelena Šapovalova
Manager
Conscientious and accurate as an air traffic controller.
I will always find the best solution and finish everything on time.
I don't procrastinate, quickly solve incoming questions.
Although i don't have a driver's license i know more than anyone else about engine twc chain replacement and MB service.
Workday planning

97%

97%

Leave things undone

03%

03%

Offer a candy

50%

50%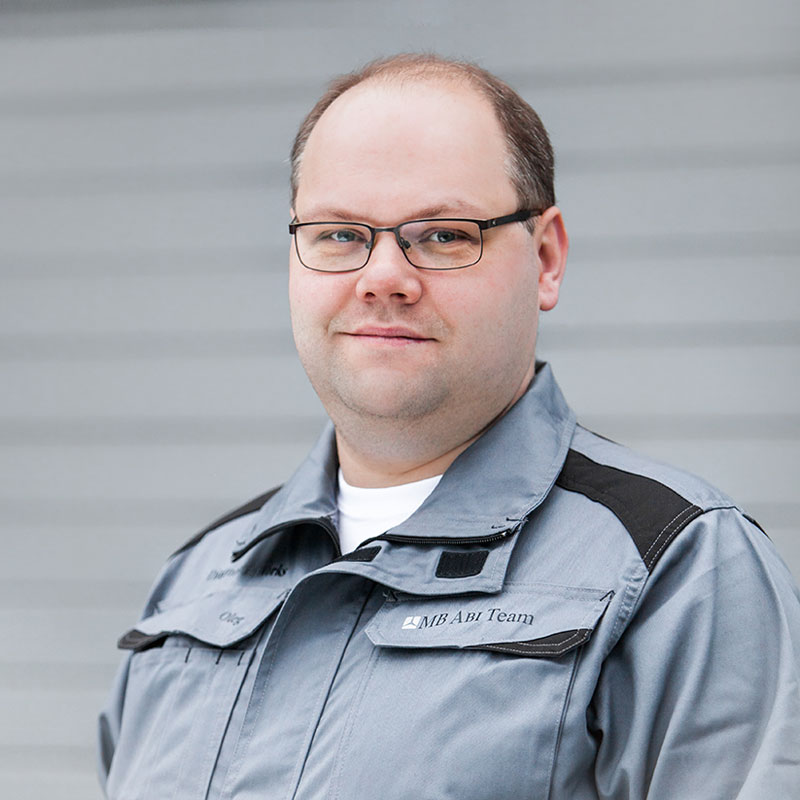 Oleg Zinovjev
Master, diagnosticisian - analyst.
I have entered the MB Abi command in 2001, this is because I like the sollution of complex problems from long time ago.
That's why I have chosen the speciality of car ingineer. I am interested in the latest developments of the automotive industry, and I think over repair options already in advance. So when you come with car failure, in most cases we already know the solution.
Over the years of practice, we have seen a lot, learned a lot and are constantly improving our knowledge.
Using the years of experience and skills, we continue to support the Mercedes-Benz owners.
Awareness

80%

80%

Communication with customers

25%

25%

Will find and repair the defect

98.5%

98.5%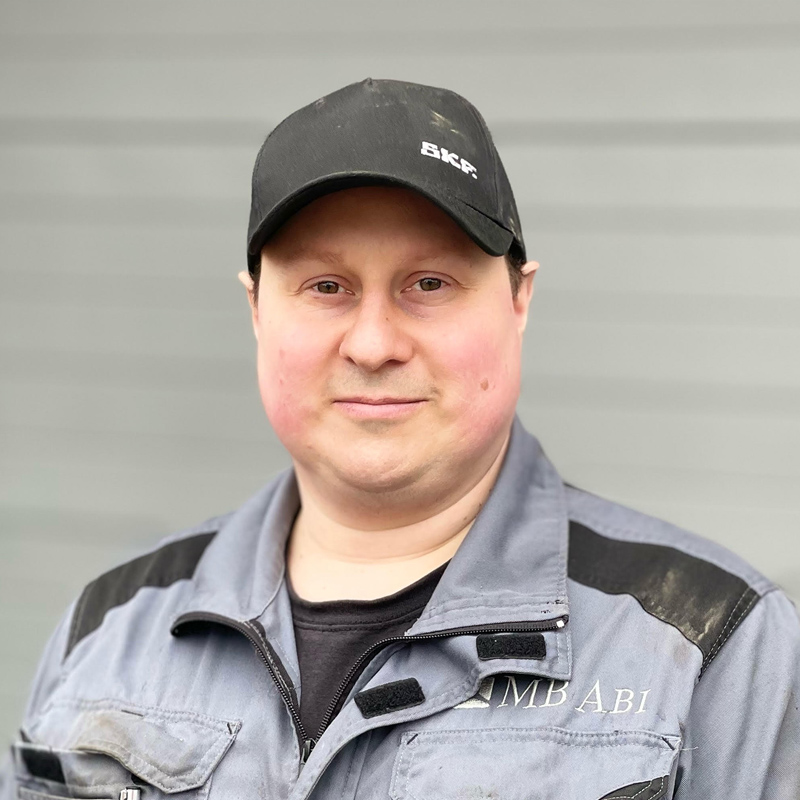 Sergei Nikišin
Engine Mechanic
Experience: since 2013.
Work experience in MB Abi: since 2019.
Specializing in transmission and suspension check of Mercedes-Benz.
I am a determined and conscientious person always ready to help.
My distinguishing feature – increased work capacity and high stress tolerance. I am able to promptly handle unexpected situations.
Awareness

73%

73%

Braking system repair

95%

95%

Leave for a smoke brake

0%

0%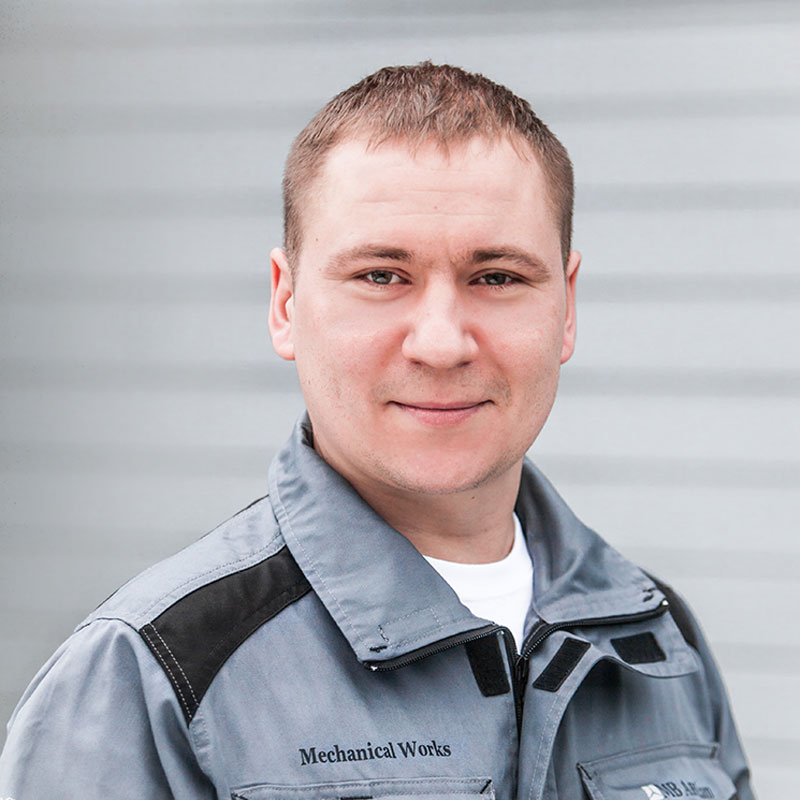 Aleksandr Ivanov
Mechanic
Experience: since 2005.
Work experience in MB Abi: since 2014
I am specializing on the repair of the automatic transmissions and suspensions of the Mercedez Benz cars of different generations.
My distinctive ability – flexibility of thinking. I always offer several alternative ways out of the situation.
Awareness

75%

75%

Will repair the transmission

95%

95%

Will do the hoovering

5%

5%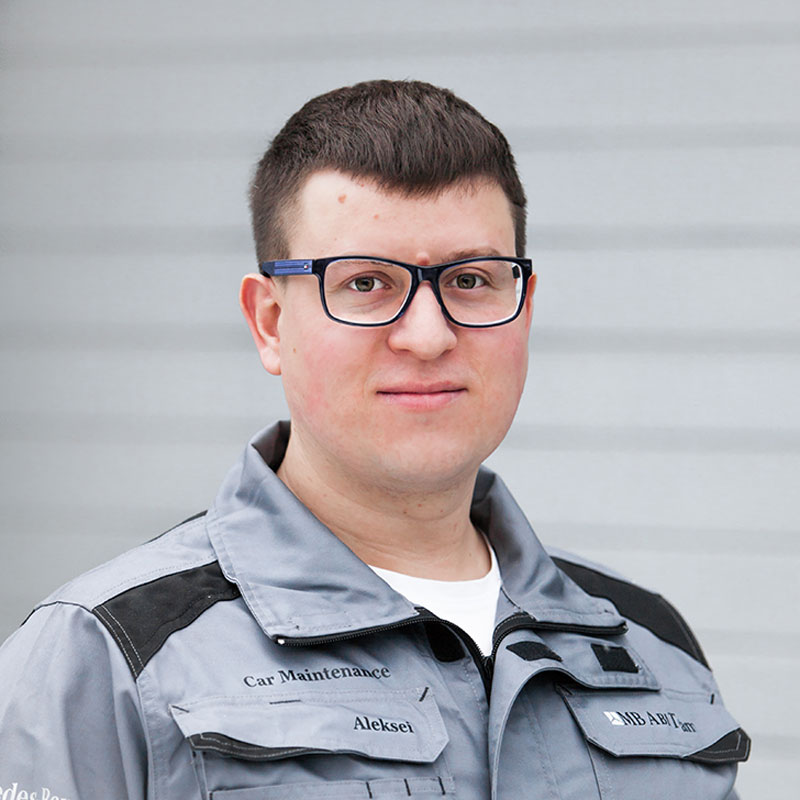 Aleksei Nikišin
Service specialist
Experience: since 2008.
Work experience in MB Abi: since 2016.
I am specializing on the service of the Mercedes Benz cars.
My distinctive ability – accurate situation analysis and task execution.
I can explain technically difficult moments simply and intelligibly.
Positive and communicable person.
Awareness

70%

70%

Will perform scheduled maintenance

100%

100%

Will be late for work

2%

2%
Reviews
It is always interesting to know what our clients think about us.
Olen väga,väga rahul,tegemist on oma ala parimatega!
Kõikidele probleemidele seoses autoga on leitud lahendus ja ma pole kordagi aastate jooksul pidanud otsima abi mujalt. Suur tänu toredale MB abi meeskonnale !
Täname meeldiva teeninduse ja laimatu töökvaliteedi eest. Eraldi täname Andrei Mäting'ut, kes on alati abivalmilt vastu võtmas ning tagab kiire ja korraliku remonditöö. Siiani pole veel ühlegi probleemi olnud mida auväärt MB Abi ei ole suutnud lahendada.
Autod millega remondis oleme käinud:
Mercedes-Benz ML350 W163
Mercedes-Benz S350 CDI W220
Mercedes-Benz S420 W221
Täname koostöö eest!
Tõeliselt professionaalne ettevõte. Olen olnud klient enam kui 10 aastat, tellinud nii lihtsamaid kui ka keerulisemaid töid ja alati on tööd tehtud saanud. Hea, et on jäänud veel kohti, kuhu saab auto remonti ( tihti just remonti, mitte osade vahetusse) viia ja öelda, et palun helistage kui auto valmis. Ja kui see kõne tuleb siis tead, et auto ongi valmis, mitte , et midagi sai tehtud ja midagi ei saanud.
Kindlasti tuleb kasuks ka see, et töötajad, on nende aastate jooksul enamuses alati samad olnud. Hea on autot remonti viia , kui saad suhelda samade inimestega. Tunned neid ja nemad sind ja sinu autot.
Edu teile edaspidiseks ja kohtumiseni.
We are waiting you at Peterburi high road 53a, Tallinn.
Mon.-Fri.: 9-17; Sat., Sun.: Closed.